Bradford

High School




Class Of 1964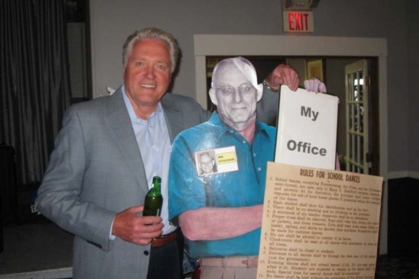 "I WILL EXPECT YOU ALL TO BE AT YOUR 55TH REUNION, OR I WILL HAVE TO SEE YOU IN MY OFFICE!"
BRADFORD CLASS OF 1964
55th Class Reunion
FRIDAY, SEPTEMBER 20, 2019
Kenosha Country Club
The link is now available to register for our class reunion listed as 55TH CLASS REUNION REGISTRATION on the left side of this page.
Please take time to read the information. Should you have questions, feel free to "CONTACT US" through the website or contact a committee member.
If you have had any changes in your email address, mailing address or phone number, please update information into your "details" window on this website.
We continue to seek information on classmates who have not registered on this website and also information on missing classmates. If you know of a classmate who is not connected to the internet, please "Contact Us" so we can connect with them in another manner.
We will use this website to keep you updated on the reunion. If you should have questions, please contact a committee member listed in "55th Reunion Registration."
Looking forward to a memorable reunion.
ANNOUNCEMENTS
Ron &Ellen Selin will celebrate their 50th anniversary on July 5, 2019. We celebrated our anniversary with a safari to Tanzania ,Africa in February . We will be doing a quiet dinner on the actual date in Rockford ,Il where we live.
Congratulations to Susan Olsen Maxey and her husband, Dave Maxey who celebrated their 50th anniversary on May 28th, 2016. Dave graduated from Bradford in 1962.